It is soon becoming a well-established fact that commerce landscape is rocky terrain for small scale businesses. The difficulties have increased as there are changes in regulations alongside potential tax increases. Since, it is important for your business to be functioning smoothly you need to make some changes immediately. Listed below are some reasons for enhancing the efficiency of your small scale business
Introduce new technology
Install a pos system as it makes your job much more manageable. You need not rely on every new device or program as this is the only system required to boost your business. As this is a computerized system you will be able to use barcode scanners and similar tools that make the process of checkout easier and faster. This eventually results in happy customers and efficient systems. Even when you do not use a bar code scanner you can use the computer system by entering SKUs that are connected to pricing.
Managing inventory
With a pos system you will be able to obtain detailed reports while successfully managing the flow of inventory with greater care. It will automatically indicate the products that need to be ordered since their sale has increased. You will also be able to better predict your inventory requirements based on data that is collected through inventory control system. Do not base the order for what you think you need to sell since, products that are actually being sold will only get regular customers.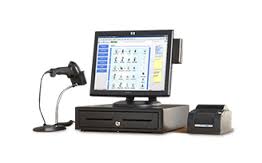 Expand moderately
One of the simplest tips to increase your business is by expanding it gradually. If you want your business to become inefficient and face losses you may want to expand at a breakneck speed. It crushes your employees, which leads to declining customer service since they are unable to cater to all requests of customers. Employee turnover also increases considerably as the speed is too much for employees to generally handle it.
If you want to succeed you should take a well planned step so that you are able to expand your business without much hassle.
Ensure to involve employees
One of the best ways to improve your business is obtain feedback. By getting feedback, you get opinions of everyone which allows you to consider multiple points of view. This way you will not be able to miss out on any important areas. Your employees are well acquainted with the business systems and processes which is why it becomes necessary to consult them. They will be able to warn against potential areas of downfall and support ideas for improvement.
Manage time better
The best way to handle business is to eliminate all interruptions and minimize all breaks, which allows you to manage your time effectively. Setting a few basic rules is necessary since you will become extremely efficient by following them.